---
Giving Wings to Those in Need

---
Our Mission
Wings of Mercy East Michigan
fosters charitable medical flights by matching
medical patients in financial need who require
Free Air Transportation
to distant medical facilities
with volunteer pilots and aircraft owners
willing to donate their time, themselves, and their aircraft

---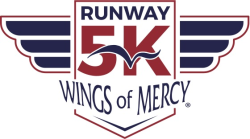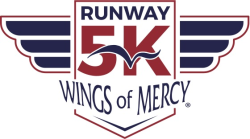 WINGS OF MERCY RUNWAY 5K
*** OUR 10TH YEAR! ***
RUN SO OTHERS CAN FLY
June 24, 2023
One Mile Fun Walk on the runway beginning at 8:00 pm
5K Race begins at 9:00 pm
Linden Price's Airport
618 Silver Lake Road
Linden, MI 48451
Airport ID: 9G2
---
CELEBRATING ONE MILLION MILES OF SERVICE!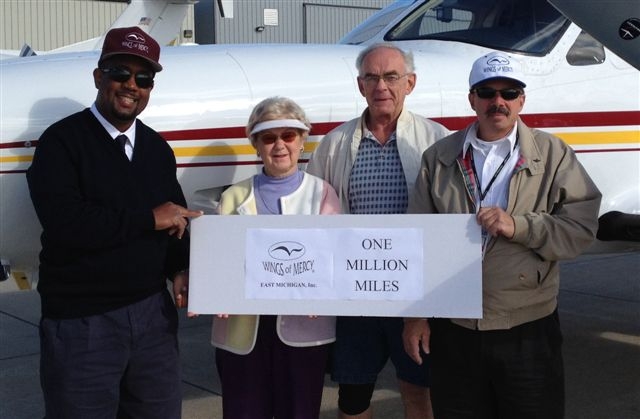 On Mission 1535 Wings of Mercy, East Michigan literally flew past a milestone. Pilots Elliott Zeltzer and Kevin Gilbert flew Bay City resident Joan Helminiak to Mayo Clinic from MBS International for treatment, on the way crossing the million mile threshold.
---
What we do is make the lives of patients needing expert medical care less stressful and more convenient, when they need it the most.

View more about the patients we serve.

Since 1991, our volunteers have flown over 2000 missions, flying MORE THAN ONE MILLION MILES throughout the Eastern and Midwestern United States transporting patients to much needed specialty care.

Safety is always paramount. We always transport patients with two-pilot flight crews under FAA Instrument Flight Rules and procedures.

Our volunteer pilots are angels with metal wings. If you'd like to join us in making a difference in someone's life, please review our pilot information page.

Our good deeds do not go unnoticed,

by the communities we serve or the patients we help. Learn more about us by seeing what others say about Wings of Mercy Eastern Michigan.